After the Big Chop: Why You Need a Hair Care Routine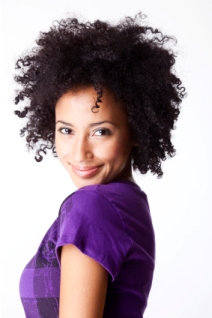 Often, I will receive emails from ladies who have done the big chop on natural hair asking for advice on what to do next.
I am hesitant to share product recommendations because a regimen is unique and of course what products may work for my hair may not work for theirs.
However, natural hair newbies need a routine to begin their journey. Then along the way, they can tweak it as necessary.
4, yes 4 Natural Hair Care Routines
In her ebook, Nappturosity, Erinshell Anthony takes the risk and reveals 4 natural hair care routines in chapter 16, complete with product recommendations for each of the following six steps of a hair regimen.
These six steps are the
1) Pre-poo
2) Shampoo set
3) Shampoo
4) Condition
5) Detangle
6) Clarify
7) Moisturize
All of these steps, Anthony describes in detail in chapter 4 guaranteeing any natural newbie, a sound routine.
Don't waste time that you really don't have
No more searching for hours on the internet for natural hair care products and information on how to use them.
While no two products work alike on two heads, it's imperative for natural hair transitioners to start somewhere and Anthony gives an easy blueprint to start a natural hair journey in four different ways.
She does all the work for you.
I wish I had this book when I started out over ten years ago.
Thankfully you do.
Wondering how other ladies feel about the big chop? Read about their opinions here.