Curly Hair Styles for Natural Hair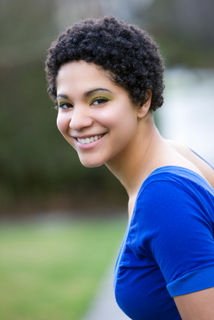 Find out here how to pay $2.49 for Aubrey Organics GPB Protein Balancing Conditioner
Read about the type of hair loss that is self inflicted. Could you have trichotillomania? Read more about it here.
---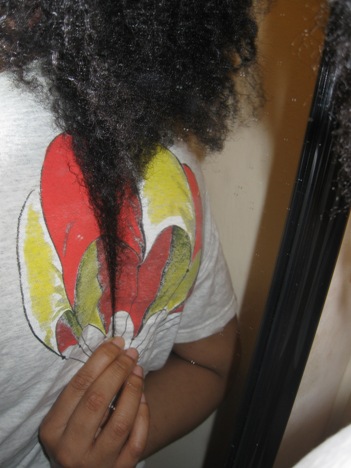 Year 5 has finally come. Check out my natural hair growth and accept the challenge for a loc-like regimen for the next three months. June 17,2013 is the deadline for entrance.
---
Read here about 1mits1 Journey to Bra Strap Length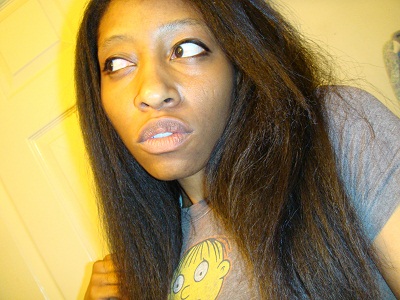 ---
Natural Hair Growth
May 2009
Natural Hair Growth
May 2010
Natural Hair Growth
May 2011
Check out Year 3 of my 5 year Natural Hair Growth Journey
---
Let's talk to Chicoro, author of the natural hair handbook, Grow It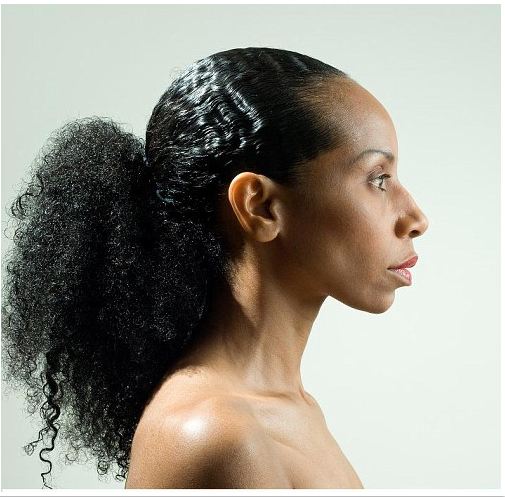 ---
Check out interview with Curly Like Me author, Teri La Flesh!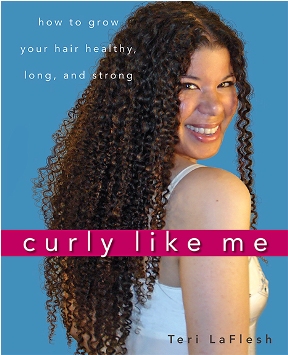 ---
---


There are many curly hair styles for natural hair. This section of the web site will reference styles that natural tightly curled hair can try. Whether you are transitioning or have been natural for a while, the styles mentioned here will show you how versatile natural hair truly is.
Twists and Twist Out Styles:
Creating twists involves taking two strands of hair and twisting them around each other like rope.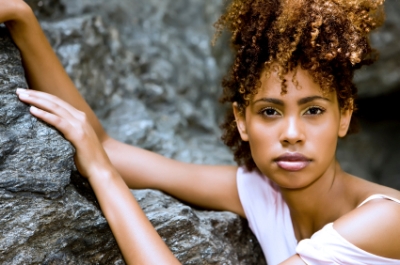 Twist n Curl:
You can also add flair to your twists by curling the ends. Curly Nikki's blog has a video/photo tutorial on how to do this gorgeous style and showcases pictures of natural stylistas from all over:
---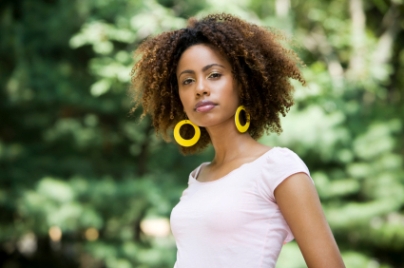 Avoid hair breakage so your natural hair styles will look their best
Shingling and Finger Styling
Shingling was a term coined by Miss Jessie's. These two styles involve using styling products to define your natural curl instead of using curlers or twists as a set.
Teri at Tightlycurly.com also has an informative finger styling technique that uses a Denman brush to style hair.
How to finger style using Teri's method
Read the great advice Teri gave me about growing my natural hair.
---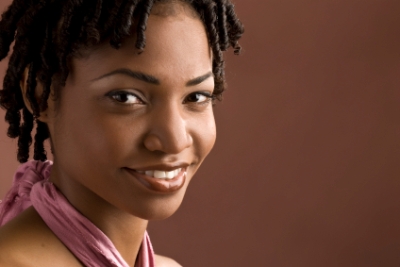 Coil Out Hairstyle
Think Corinne Bailey Rae: Romantic, striking, unique. That's what natural hair can be when coils are added to the styling rotation.
---
---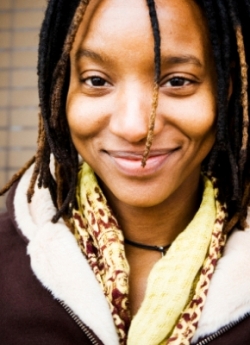 Dreadlock Styles
Why do dreadlocks seem to grow longer than other styles of tightly curled hair? Read here for what the research says
Read here about two dreadlock styling techniques that may help natural hair retain length
---
Cornrow Braiding and Natural Styles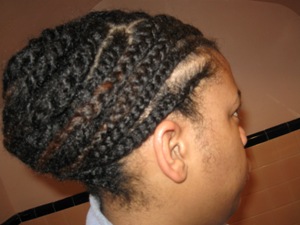 Click here for an african american braiding style you can wear to work.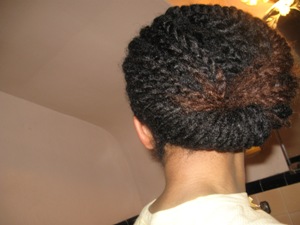 Click on the image for instructions on how to do this style.
---
---
Find out how to promote the health of your hair in order to have dynamic curly hair styles
Read here about how knots on your hair strand can affect your curly hair styles.