Transitioning?: 3 Questions You Should Ask if Your Hair is Breaking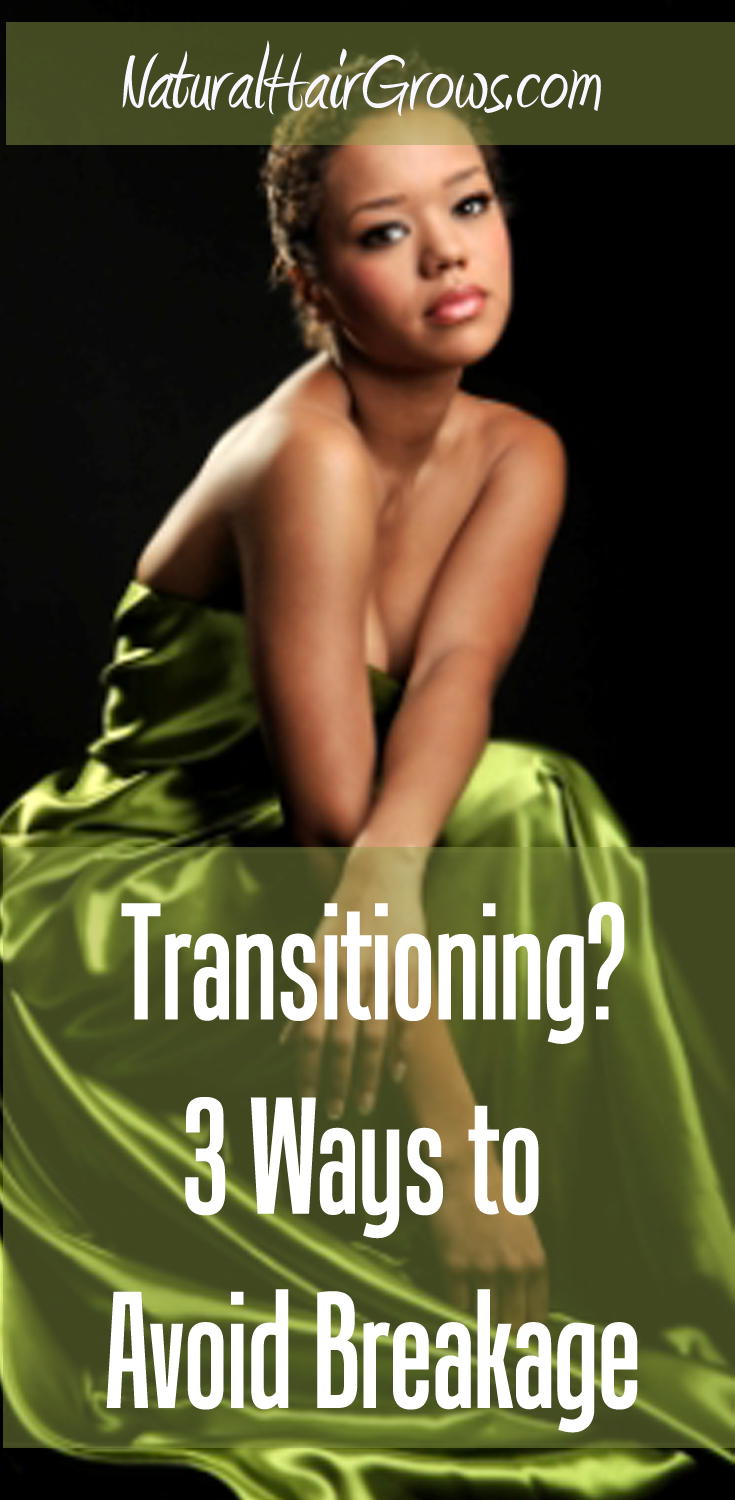 So you are transitioning to natural hair and are not going to do the big chop just yet. Congratulations.

Know that any path you choose to natural hair is the right one as long as it promotes healthy hair. You have to move at your own pace and comfort level!

However, if you see that your hair is breaking, you may be regretting becoming natural. Don't fret! Realize that you are now growing your hair with two textures. And one texture is very different than the other.

Your relaxed hair is weaker because the chemical bonds in it have changed making your strands weaker. However, it's still your hair and needs to be preserved, loved and cared for. It can't change, but you can preserve it until you decide to cut your relaxed hair.

I emphasize again UNTIL YOU DECIDE to cut it. Don't let anyone convince you otherwise!

So first question:
1) Are you a gentle comber?
Combing is a demon of hair breakage. You would be surprised how much hair people break off through their combing techniques. Since you have two textures, your combing has to be extremely gentle. It has to literally be a tapping motion on your hair.

Start at the ends and tap it out.

Trust me you can break off your hair with a seamless wide tooth comb. It's not just the tool, but the technique you use to comb your hair.

Second Question:
2) What is your protein treatment regimen like?
Your relaxed hair is old and worn. It has been on your hair for quite some time and has been through natural wear and tear. Not only has it been chemically altered by the relaxer, heat has most likely been applied to it. It has been combed, brushed, curled and handled. It is tired, so allow it to relax. Don't hate this hair, just understand what it's been through. You can't change it but have to preserve it until you're ready to remove it.

There are a few protein reconstructors on the market. These products work by applying protein to your hair and they actually harden your hair and MUST be followed by a deep conditioning treatment or you can experience more breakage if you try to comb this hardened hair. 
Here are ones I have used and have found helpful:
Nexxus
Third Question:

3) Do your hair styles need a lot of hands on care?
Remember you are trying to preserve weakened hair by less handling, so your styles should not be stressful or tight.
To preserve your two textures, you want to style your hair in a way that blends the two textures. I really like two strand flat twists because you're able to blend the two textures and then free your hair in a nice twist out.
Your styles should be loose, but also able to be kept for more than a day. Flat twists will allow this.
So remember that you are traveling a new road with natural hair. So your tools and strategies have to change. However, as time goes by, you will become more comfortable with your natural hair routine.