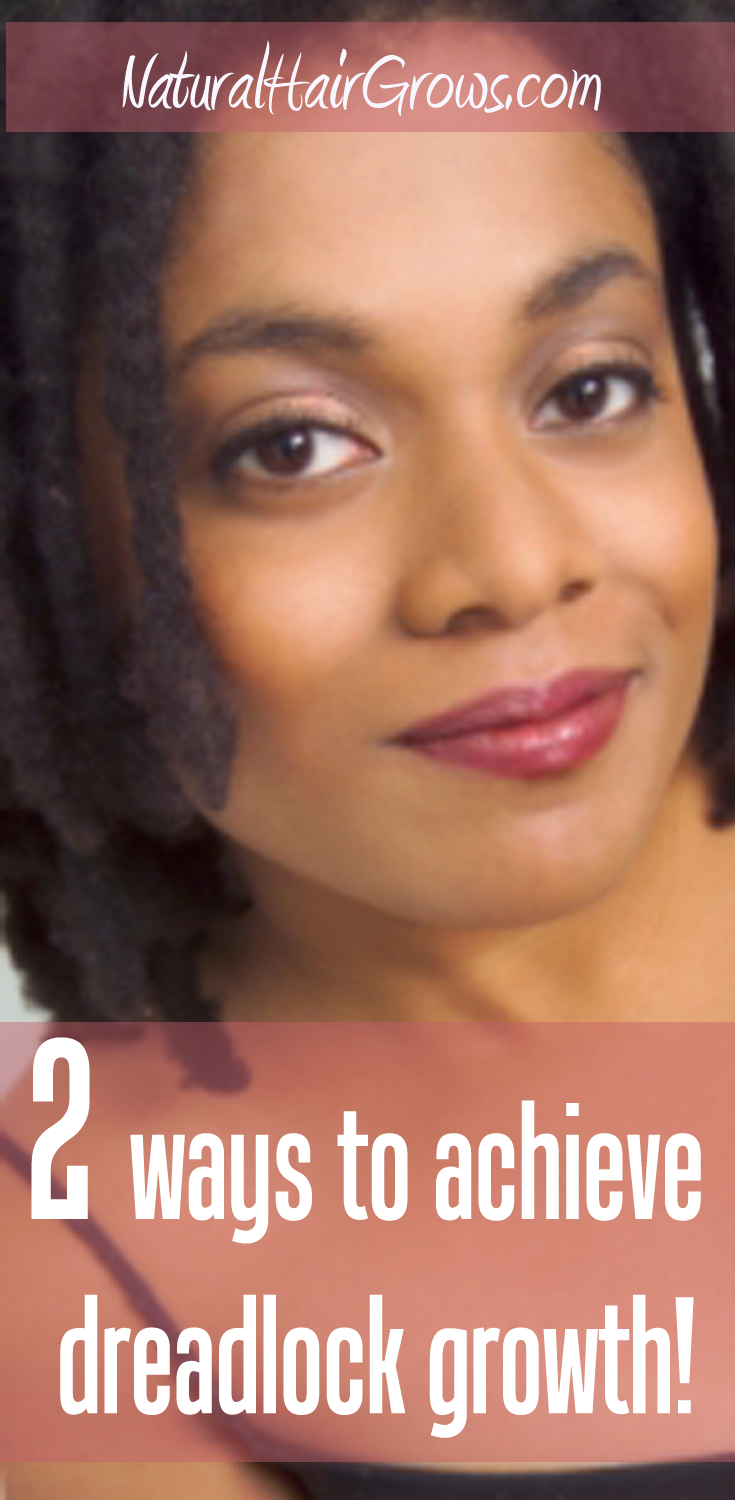 Why Do Dreadlocks Seem to Grow so Consistently and Long?? Part Two
For part one of this article, click here.
So for naturals who don't have dreadlocks yet want their hair to grow consistently like those with locks can adapt two strategies to promote hair growth:
Less Combing: Combing natural hair every day is really not necessary. I know everyone's hair is different and we may want our hair clear of knots that may form, but daily moisturizing and finger combing may be the solution for that. When I moisturize daily, my hair is softer so finger combing becomes easier and is a gentler alternative to clearing knots than combing. My hair wash routine also allows me to detangle my hair gently with a wide-tooth comb or to finger comb during wash day or days, depending on my exercise schedule (which is not really that scheduled), then put it in twists, and style the twists during the week.
Less Heat: Any styling technique that damages hair, will cause it to break. Heated styling aids such as flat irons can damage your hair cuticle. In a report presented by dermatologist Paradi Mirmirani, MD, at the 2008 summer meeting of the American Academy of Dermatology, the following was stated:
"Temporary hair straightening using a flat iron is achieved by applying heated tongs to the length of the hair. This heat breaks and then reforms the hydrogen bonds in the inner core of the hair fiber. Dr. Mirmirani noted that while the goal of straightening is to alter the inner substance of the hair, the unwanted consequence may be damage to the outer protective cuticle, causing weathering, damage and eventual hair breakage."
Laying off the heat is hard. My hair looks fantabulous when it's blown out, (Yep I said fantabulous!!), but I always paid for it later with a trim (really a cut, no matter what the stylist said) but I kept on fibbing to myself. That cycle would go on and on like the song that would never end. While heat made my hair appealing, it always cost me in the end.
Working out a routine where you are combing less and ridding yourself of heated styling altogether may be just the thing for naturals to do to promote growth.
P.S. I know it's hard to give up the heat. So hard, but I'm pledging off heat for the next five years… yes, I said five years. Yikes! Let's see what happens.

Whether you have dreadlocks or natural hair, read about why protecting the cuticle layers of your hair is so important.
References:

Khumalo, N.P. (2005) African Hair Morphology: Macrostructure to
    Ultrastructure International Journal of Dermatology 44 (Suppl 1),10-12
Khumalo, N.P., Doe, P.T., Dawber, R.P.R., Ferguson, D.J.P. (2000) What is
    Normal Black African Hair? A Light Scanning Electron-Microscopic Study Journal of the American Academy of Dermatology 43 (5), 814-820
American Academy of Dermatology (2008) Dermatologists Warn Ceramic
    Flat Irons Could Damage Hair And Lead To Hair Breakage Retrieved 9/26/08 from http://www.aad.org