Hairstyles for Curly Hair: Curly Nikki's Bun
So in the spirit of the new year, I'm trying new hairstyles for curly hair and am enjoying it. Curly Nikki has a bun tutorial on her blog and I decided to try it last week and really liked the results. It was so easy to do and each day I saw my bun magically expand. Curly Nikki's uses Deva Care Conditioner, and shea butter as a sealant. Click here to try some new hairstyles for curly hair.
---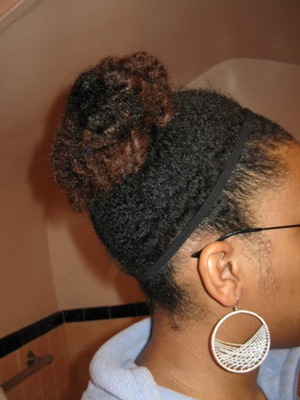 So this is the first day and my bun was normal sized. What was insane was how wavy my hair was. I didn't think I could ever get my hair as wavy as it is in the picture; I guess the stretching of my curly hair did that. Instead of a hard boar bristle brush, I used a very soft one.
---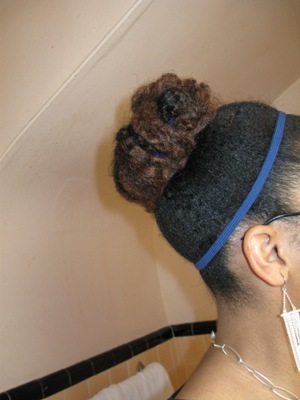 Today, I felt like a blue headband and some swingy earrings. I'm really into accessorizing now since I've been wearing my hair up.


---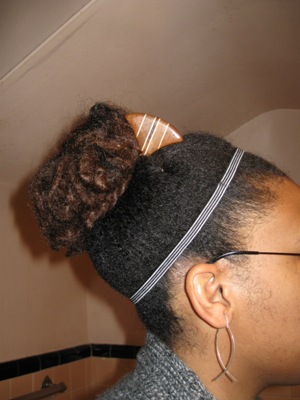 Here is my hair the third day and I added a hair stick from Ron Quattro. I think it's now my favorite. I'm growing a "ridonculous" collection. I guess now I'm just replacing one obsession with another: Long hair, with hair accessories and jewelry. To try this bun style for yourself, click here to go to Curly Nikki.