Need Directions for Healthy Curly Hair Styles?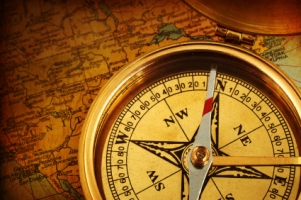 Let's Talk with Dermatologist, Dr. N.P. Khumalo
When I started to seriously gather information about the science of healthy curly hair styles especially tightly curled hair, the name N.P. Khumalo often surfaced as the researcher.
Her journal articles titled, African Hair Length: The Picture is Clearer, African Hair Morphology: Macrostructure to Ultrastructure, and What is Normal Black African Hair? A Light Scanning Electron-Microscopic Study, gave me in depth insight on why afro-textured hair behaved they way it did.
Then, I thought why not request an interview with Dr. Nonhlanhla P. Khumalo, because of her extensive knowledge on the subject of afro-textured hair and its behavior.
Not only is Dr. Khumalo a dermatologist and medical researcher, but has a Ph.D. in Public Health. Her research topics consist of dermatology and the main causes of hair loss. She is the founding editor of the South African Journal of Child Health, consults at the Red Cross Children's Hospital and is a Senior Lecturer at The University of Cape Town. She is also the author of the book, Genes for Teens.
Needless to say, Dr. Khumalo has a busy schedule, so you know I was elated and truly appreciative when she consented to answer a few of my questions in the following e-interview:
Q. What are two interesting characteristics about tightly curled hair, that most people may not know?
1) The building blocks (amino acids) are similar in all hair types
2) The amount/tightness of curls is the result of the shape of the hair follicle (under the skin). The latter determines the angle at which the hair emerges in relation to the skin surface - straight up (at right angles) in Asian hair (which also looks round when cut across) and at an acute angle in tightly curly African hair (which looks ellipse/flat oval when cut across). European follicles can range between the two extremes resulting in a range from straight to curly hair.
Q. Why do you think hair breakage is a problem for those who have tightly curled hair?
A fibre that has a cross section that is a perfect circle is stronger because any force applied to it can be evenly distributed. The ellipse cross section of tightly curly hair creates weak points which are prone to breakage with combing. In addition pulling a comb through curly hair stretches the hair which springs back and forms knots within and between adjacent hairs.
The knotting increases with length and tight knots break with subsequent combing (this explains the pain associated with combing and also why combed hair will grow after a haircut but seems to stop growing beyond a specific length. That's when daily growth is the same as daily breakage from combing giving a 'steady state' length - which is shorter the tighter the curl).
Q. Should those with tightly curled hair immediately go to the dermatologist if they see hair breakage?
This depends... Breakage of natural combed hair can be reduced by gentle handling of the hair and limiting or avoiding combing (part of the reason why dreadlocks grow so long).
Breakage of relaxed hair maybe due to chemical damage. Relaxers break down the sulphur bonds that are responsible for hair strength. In essence relaxed hair is weak hair (even when it looks healthy). When hair is being 'touched up' it's important to avoid contact of the relaxer with previously relaxed hair.
It is also best to avoid applying traction (weaves, braids etc) to relaxed hair as this significantly increases the risk of breakage. Some people seem to have no problem for a long time and suddenly develop extensive breakage.
Any hair breakage that is not related to the above two causes should be assessed for early diagnosis and treatment.
Q. If we should go to the dermatologist at the first sign of breakage, what questions should we ask our dermatologist at our visit? What exams or test should we expect to be taking?
There are different causes of hair breakage - it is important to find out the general medical condition of the person. The scalp is examined in order to exclude features of specific diseases and the hair assessed to establish the pattern of hair breakage.
We may also take samples of the hair or a biopsy of the scalp to examine under the microscope. All these can help to make a diagnosis and suggest treatment.
Q. I know that there are commercials that may define healthy hair as shiny, and bouncy. However, from a medical perspective how do you define healthy hair?
Healthy comfortable scalp and hair with no symptoms (i.e. no itch, rash, sores etc). Tightly curly hair is generally not bouncy and is more prone to being dry even when healthy.
Q. What could those with tightly curled hair do to maintain healthy hair?
Avoid harsh soap, use a mild shampoo and conditioner. A non greasy moisturizer may be useful - avoid petroleum containing products. In addition, if you do braids or weaves – there should be no pain. No damp head scarves or aspirin – any pain after a hairdo is a sign of damage and should be undone. We'd all think it strange if someone accidentally burnt his hand but went on to keep it in the fire, apply a wet cloth and take an aspirin! It is possible to have beautiful painless braids.
We need enough people to tell hairdressers when they cause pain; if that does not work, simply avoid them. They'll lose business and adjust in no time. We can maintain and enjoy the beautiful art of braids and prevent traction alopecia (2).
Want to know more?
To gain more insight into afro-textured hair and have the healthiest looking curly hair styles, see more of Dr. Khumalo's research below.
References:
1. Khumalo NP, Stone J, Gumedze F, Mc Grath E, De Bekker D. Relaxers
damage hair: Evidence from amino acid analysis (in press).
2. Khumalo NP, Jessop S, Gumedze F, Ehrlich R. Determinants of Traction
Alopecia in African Females. J Amer Acad Dermatol 2008;59:432-8.
3. Khumalo NP, Jessop S, Gumedze F, Ehrlich R. Marginal Traction Alopecia
Severity Score - development and test of reliability. J Cosmet Dermatol. 2007;6(4):262-9.
4. Khumalo NP, Jessop S, Gumedze F, Ehrlich R. Hairdressing and the
prevalence of scalp disease in African adults. Br J Dermatol 2007;157(5):981-8.
5. Khumalo NP, Gumedze F. African hair length in a school population: a
clue to disease pathogenesis? J Cosmet Dermatol 2007;6(3):144-51.
6. Khumalo NP, Pillay K, Ngwanya RM. Acute 'relaxer'-associated scarring
alopecia: a report of five cases. Br J Dermatol 2007 156(6):1394-7.
7. Khumalo NP, Jessop S, Gumedze F, Ehrlich R. Hairdressing is associated
with scalp disease in African schoolchildren. Br J Dermatol 2007;157(1):106-10.
8. Khumalo NP. Yes, let's abandon race--it does not accurately correlate
with hair form. J Am Acad Dermatol 2007;56(4):709-10.
9. Khumalo N, Ngwanya R. Traction alopecia: 2% topical minoxidil shows
promise. Report of two cases. J Eur Acad Dermatol Venereol 2007;21(3):433-4.
10. Khumalo NP. African hair length: the picture is clearer. J Am Acad
Dermatol 2006;54(5):886-8.
11. Khumalo NP, Jessop S, Ehrlich R. Prevalence of cutaneous adverse
effects of hairdressing: a systematic review. Arch Dermatol 2006;142(3):377-83.
12. Khumalo NP. African hair morphology: macrostructure to ultrastructure.
Int J Dermatol 2005;44 Suppl 1:10-2.
13. Khumalo NP, Dawber RP, Ferguson DJ. Apparent fragility of African hair
is unrelated to the cystine-rich protein distribution: a cytochemical electron microscopic study. Exp Dermatol 2005;14(4):311-4.
14. Khumalo NP, Doe PT, Dawber RP, Ferguson DJ. What is normal black
African hair? A light and scanning electron-microscopic study. J Am Acad Dermatol 2000;43:814-20.