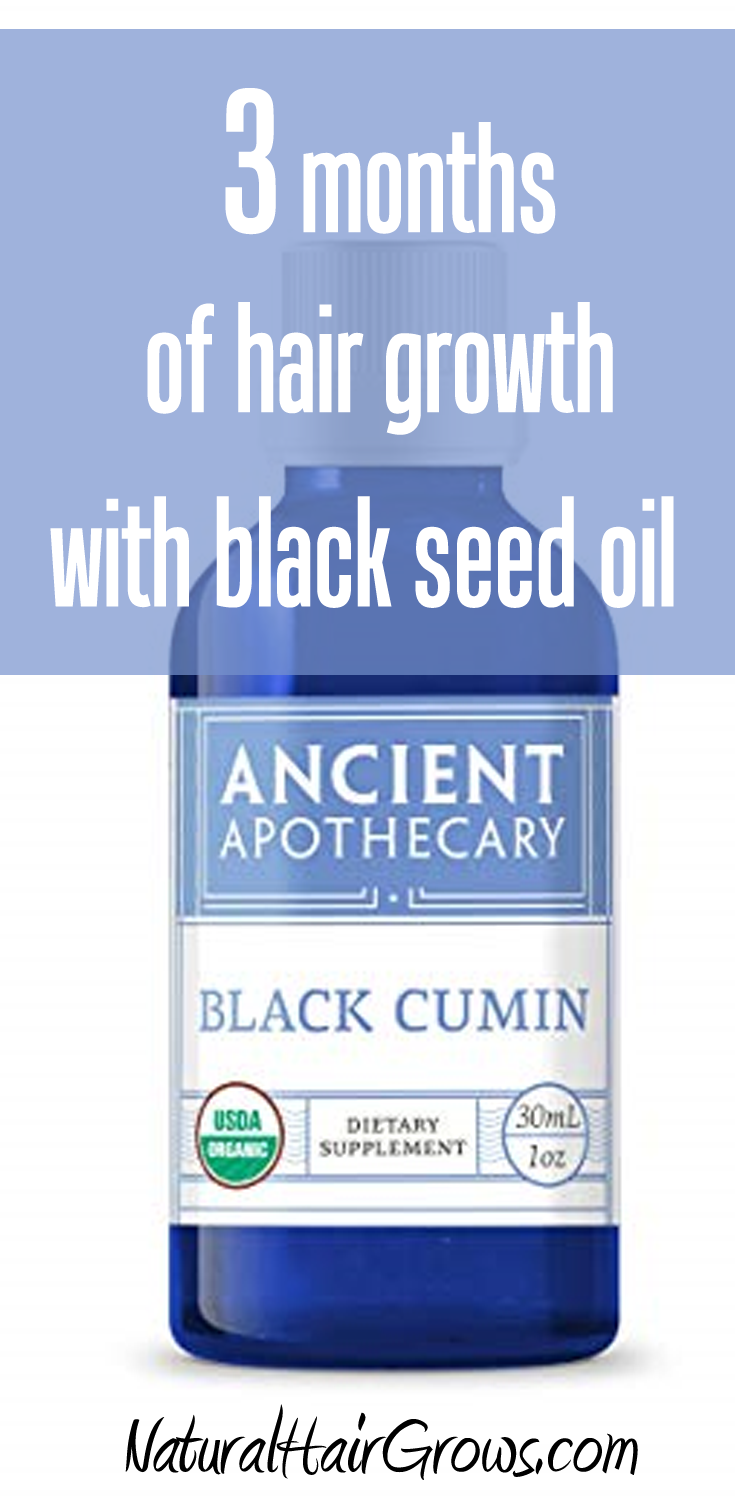 Black Seed Oil + Natural Hair = Growth
Tuesday, October 30, 2018

I am not a medical professional, so please consult your doctor before using black seed oil. Its contents can interact with current medications. Please see here Disclaimer.
This article includes affiliate links. Please read the following Privacy Policy.
I used black seed oil from August to October of 2018 to see if it would grow back a patch of broken hair in the front of my head.
You may click on a question to jump right to the answer or scroll down to read on!
Differences between cold pressed and essential black seed oil
Why may it work for natural hair growth?
What precautions and side effects should you be aware of?
What is black seed oil?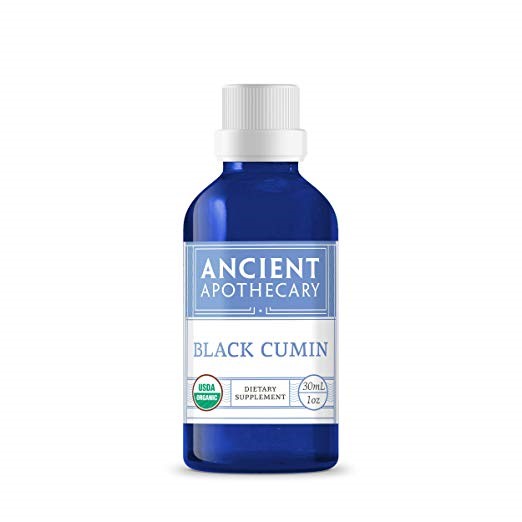 Black seed oil, also known as black cumin seed oil, kalonji oil or its scientific name, nigella sativa, is an oil extracted from black cumin seeds originating from an annual flowering plant native to South Asia.

These seeds were historically used in the Middle East, Africa and Greece as a folk remedy for asthma, cough, and diarrhea. Now it is used in dried foods, baked goods, perfume and the medical industry [1] . I like the idea of a natural plant you can ingest and put on your body. Definitely a win win!
The Environmental Working Group score is a 1 [2].
Differences between cold pressed and essential black seed oil

Essential and cold pressed oils are produced differently which affects the potency of the oil.

The cold press process is when oil is removed by pressure from seeds, fruits, or nuts. The oil is actually being "pressed" out.  Olive oil is one example.  The oils extracted are fatty oils which are mixed with water and then a paste is made which is put in a centrifuge to separate out the oils [3].
Essential oils, on the other hand, are extracted through steam and are extremely concentrated. Flowers and leaves are placed in an air tight distiller. The fragrant steam created from this process is captured by pipes and the oil is separated out from this fragrant steam.  This is a very labor intensive process so much so that…
1 drop of rose essential oil = 60 whole roses [4]
With this in mind, black seed essential oil has been researched for its potency and hair growth potential.
Why may it work for natural hair growth?

There are three powerful substances within black seed oil: thymoquinone (TQ), thymohydroquinone (TH), and thymol(TM).

TQ is responsible for the oil's anti-bacterial and anti-inflammatory properties. TH and TM are antibacterial, anti-oxidant and antifungal agents.
TQ especially may be the key to unlocking hair growth due to the role inflammation may play in the damage of hair follicles in certain diseases.
One 2008 study published in the British Journal of Dermatology showed that the increased introduction of pro-inflammatory cell proteins actually induced cell death of hair follicles [5].  
So, anti-inflammatory plants such as black seed may have a reverse effect on hair loss.
With this in mind, scientists wanted to learn more. In a 2013 study published in the Journal of Cosmetics, Dermatological Sciences and Applications, patients with Telogen Effluvium (TE for short), were treated with black seed essential oil. TE involves hair cycling through all of the phases and landing and staying on the shedding phase of telogen. 
After 3 months, with a 6 month independent follow up, 70% of patients in the black seed oil treatment group experienced thicker and denser hair [6].
The extract also helped soothe symptoms in the patients who had redness of the scalp, and severe itching and had helped regulate the hair cycle leading to thicker hair over a period of 3 months.  
In addition, afro kinky hair is well known for being naturally dry. The oil on our scalps does not reach the end of our strands because of the nature of our curls. However, black seed oil may normalize oil production in the scalp helping it to decrease scalp dryness [7].

Applying black seed oil within a solution such as shampoo or conditioner to the scalp may also assist in helping the scalp to stay clean and uninfected by bacteria which will promote a clean scalp which equals healthy hair growth.
So, I decided to conduct an experiment with black seed oil on a short patch of hair in the front of my head.
How soon did I see results?

So, I wanted to see for myself if black seed essential oil worked like in the 2013 study.  About three days before, I did a patch test on my hand, just to see if my skin started glowing after a few days. It didn't.
I have breakage in front near the top right; I have no idea what is going on there. That is how I usually find breakage. I "discover" it.  I thought that would be a good place to start. Since this study used an essential oil, I wanted to mimic the experiment as closely as I could. I used the brand Ancient Apothecary sold on Amazon and applied it directly to my scalp. 
I used the oil every day using an eye dropper to place one drop directly on the area. I didn't dilute it.
From August to October, there was growth. During this time, I was also protective styling throughout the week. So for example, I would style my hair on Sunday or Monday and then wash it on the weekend. So with leaving my hair alone and applying the oil, these are the results (of course results may not be typical).
There wasn't tremendous growth, but there definitely was a change. There was still hair that was short in that section which you can see in the picture below. Yet, it seems that the hairs that could grow did. 
I plan to use this in the back of my hair at the crown where I also have breakage. I like sleeping without a bonnet. No bonnet = breakage in the crown area! This is what my hair looked like yesterday, October 29, 2018
What precautions and side effects should you be aware of?

Always talk to your doctor before taking any new supplement or treatments especially if you are pregnant, nursing, or have any type of health condition such as diabetes.
When applied to skin, black seed oil may cause an allergic reaction or contact dermatitis. Do a small patch test to find out if there will be irritation.  You don't want any surprises. Wait 24-48 hours to see if you notice anything strange on your skin. 
When taken by mouth, side effects may include constipation, nausea, and for certain individuals it may increase risks for seizures.
Studies have shown that it may be as effective as Metformin (a diabetes medication) [8] so the last thing anyone wants or needs is an adverse drug interaction because of an extra supplement that interferes with your current health routine.
Health and well-being always should come first.  So if you plan to give black seed oil a try, as always, check with your doctor first to see if black seed oil is right for you. If you are given the go ahead, purchase black seed essential oil online at Amazon and share your results and comments below.
Would you try black seed oil?
Share your thoughts!